Summer is almost over in the northern hemisphere where most of our customers are, and we have been making hay when the sun shines…which is every day here in tropical Singapore!  
Lots of updates in this newsletter, so I am going to jump right in:
Rolling out now
"Peek" in the Photo-picker
Collages
Masks-Overlays-Previews V2
Multi-market Support
Preview of the Q4 release
Calendars!
Online photobook preview
Templates
More marketing hooks
Rolling out to our App Clients now
Photo-picker upgrade: "Peek"
Multiple user research have shown that picking a photo on a mobile device is one of the pain points in any print project.  When making photobooks, we are able to use AI to help users get from zero to a complete draft book quickly.  However, we know users will always want to personally pick "that ONE photo" for a 3ft wide canvas (or at least curate it!)
So when we started supporting single-photo products like wall-decor, we knew what our users need to help them pick a single best-shot is Not better AI, but better UI!
We already feature one of the industry's most user-friendly photo picker in our white-label app with support for Facebook, Instagram, Google Photos and Dropbox.  We even included shape filters for Square, Portrait, Landscape and Panos. 
With the summer release, you can now long-press any thumbnail to get to a full screen preview and simply slide down to zoom into the photo. 
Now you can quickly check if old Duffy had his eyes closed in his series of doggy shoot!
We call these "MPSS" (Multi-Photo, Single Surface).  This stack is now robust and already rolled out to a few white-labels in the UK and Europe.  We not only built the front-end app to support such collages, they are designed in a way to also support masks and other overlays, and templates in future from the initiative above.
We also created a massive "Collage Designer" which spits out the JSON required to set up these products.  We expect to add the variations of collage designs in the next quarter, and update the code to smartly adjust and fit any variations in product surface sizes and specifications.
Read on about why the mobile app is a better interface for collage wall art creation.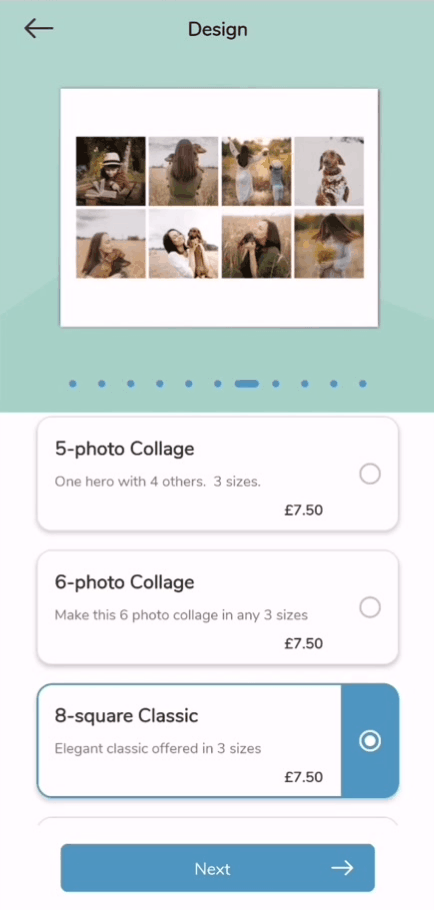 Masks-Overlays-Previews v2
Internally referred to as "MOPv2".  This is something we started work on about 6 months ago to make it much easier for client teams to create and setup new products, make the edit surface more realistic for products like pillows and fabrics and make creating previews seamless and real with proper light and shadows.
The extensive plumbing work on MOPv2 also bears other side-benefits as it now means it's easier to support Templates and of all things, Calendars!  Users won't see any visible difference, but the app teams working behind the app, maintaining and supporting it will benefit from this most.
And because we know we have to continue to support our app clients for years to come, we always plan major technology stack re-architecture to support future features that we can imagine now, and still ensure they are backwards compatible.  So this upgrade not only won't break any existing products (because MOPv1 is still supported), it also naturally supports newer multiple-photo products like collages and combinations, like templates with collages which were created after MOPv1 was released.
Here are some early "masks-on -MPSS" product fresh from the labs!
This now allows our app clients to roll out their apps in not just multiple languages, but in multiple economic jurisdictions.  This isn't as simple as listing your app in multiple geographies in Google Play and Apple AppStore.  Inside the app and in the backend dashboard, we need to make sure of a many things, some of which weren't obvious in the beginning.  This will be part of a larger in-depth blog post in future.
This is another one of those big projects we took on last year that grew and grew and is finally ready to be rolled out.  This involved a major revamp of many API calls to our middle ware layer and also internal processes on how products are defined and set up.  The first white-label app with this feature is almost ready to be released in Greece and the UK and soon, all over Europe, Australia and New Zealand!
And with our network of PSPs globally, clients can go global with a single brand and app without investing in the grunt work required in the global expansion of an e-commerce print business.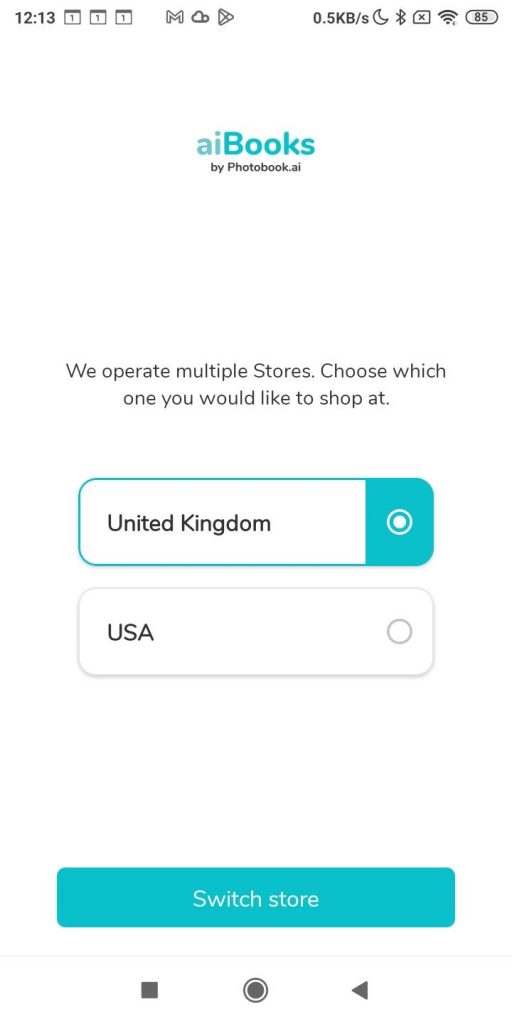 Sneak peek into what's in the pipeline...
We are now laser-focused on delivering the following for the coming holiday season:
Calendars
Templates
Web photobook previews
QR code and direct project launch 
In Q2, we committed to our app clients that we will be delivering Calendars this year, and we are excited to show you what we have been up to so far.
We made significant investments in laying a solid groundwork to support Calendars as mentioned above, and decided that it should not simply be a photobook with less pages.  There are certainly many innovative features we can have in Calendars that do not feature in photobooks. 
Confirmed features for 2022 Calendar release:
Photos on Cover and every month.  These will of course include our smart auto-fill and auto-crop AI which will ensure each photo is placed nicely within any sized calendar and layouts.
Users can use a very simple and familiar UX just like our "tap-tap-swap" in Collages to place photos in each month.
On the back of some calendar designs, we will also feature a "Year Summary" index of photos used in each month.  These automatically aligns, and also, re-crops if you should change the area of focus of each photo for that month.
On any day of the year, users can add their own special events with a short caption (usually limited to 3 due to space).
We will be including support for wall-hung flip top, desktop tents, single poster and double-sided postcard calendars.
One more thing…
We are saving all customizations for each user in his account and generating a re-order QR code which your customers simply needs to scan in December next year, and simply select new photos.  We believe this will be a significant game changer for next year's recurring revenue sales for our app operators.
We have just completed support for using templates in non-photobook projects.  We will now start to work with designers to create a base set of templates for all of our most popular products.
All of our operators will soon also be able to adapt their current product portfolio to their mobile channel.
This is a feature often requested by our app operators.  Now we can showcase a finished photobook via a URL.  This is useful for sharing on social with friends and family.  The marketing goodness are obvious.
Still some details to iron-out and productize, but this is mostly ready.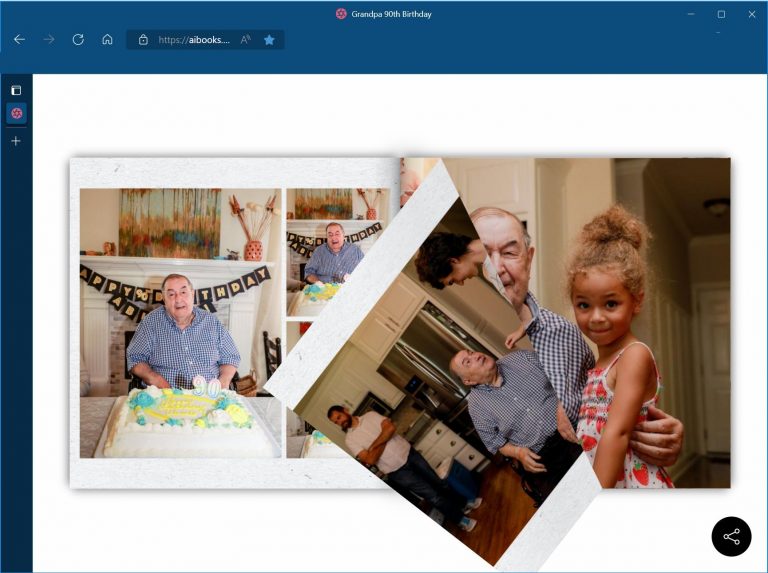 We have also linked up several key features of the white-label mobile app with unique parameters and URIs.  Now you can send notifications to remind customers to revisit old projects, order products, a particular landing page within the app, and also bring them directly to the shopping cart. 
All these will further increase the engagement, conversion, and cart abandonment retrieval rates of the app. 
If there is any positive takeaways from the Covid pandemic, it is that almost every person on earth now knows what a QR code is, and how to use it.  So coupled with this feature, our app clients can now print QR codes on your photobooks, calendars etc and push re-order rates up.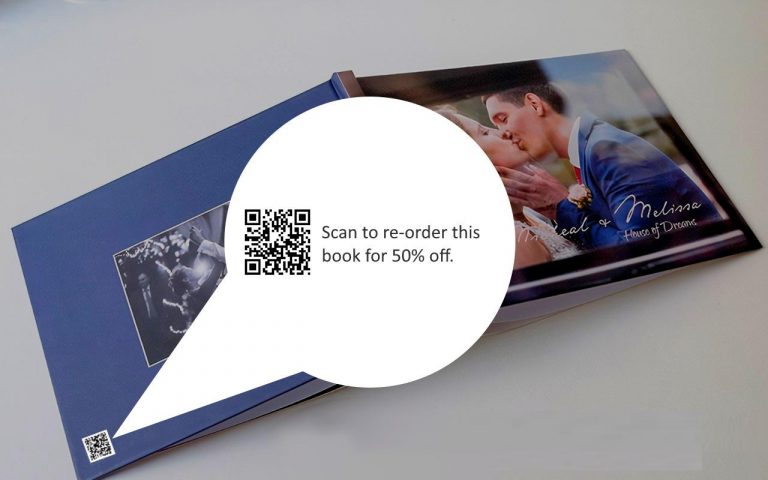 Back to work!
Thank you for reading this far! We are now busy helping all our app clients gear up for the holiday season. Lots more to do, but laser focused on getting the Q4 features productized and ready for the cash register. Ka-ching!