Our third generation AI white label is here!
The most advanced photo printing app in the world.
Our white-label photobook app code-base was re-jigged to be faster, more responsive, and lighter than ever, with significant user-experience improvements to get from Snap to Print painlessly!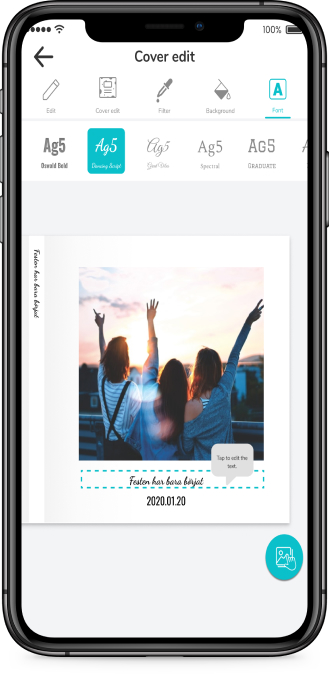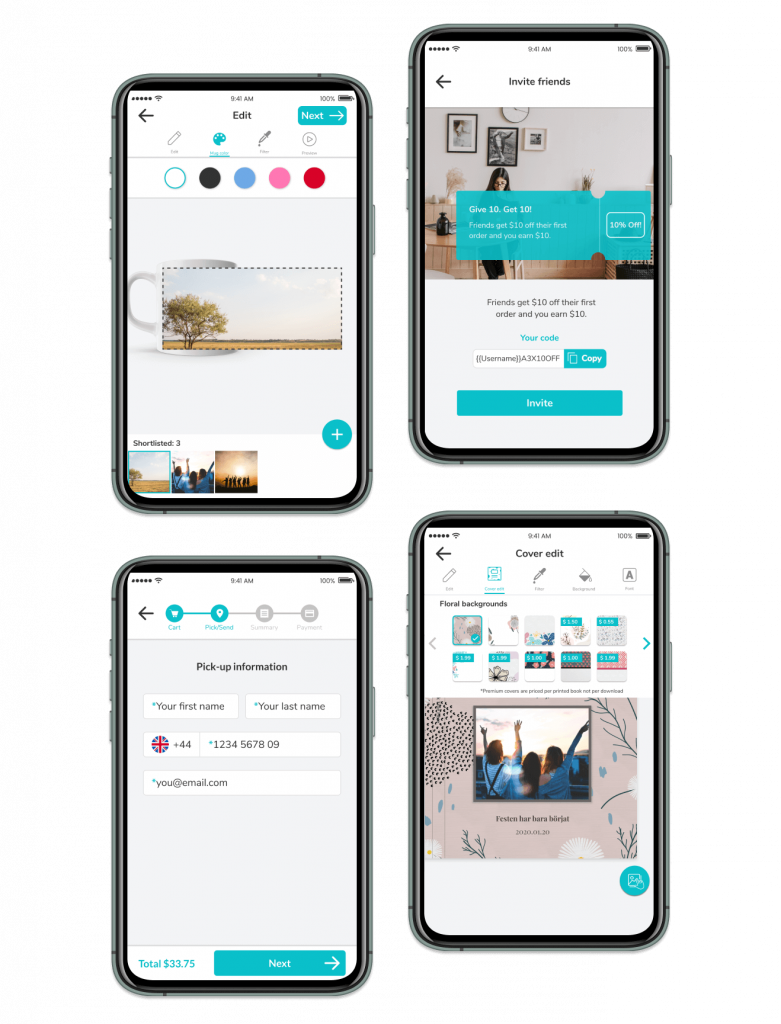 Supported by powerful middleware
Native apps are cumbersome if they cannot talk to other systems or you cannot update them quickly.

V3 is not just an app. It is a platform that includes the middleware which contains the book renderer, shopping cart, product management module and e-commerce dashboard.

We call this the Command Center.
Photos, photos everywhere!
Brand new smart photo-picker enables users to remix photos from Facebook, Instagram, Google Photos, iCloud, Dropbox and local storage, then use them in a myriad of products.

photobook or life-sized wall art?
Other than AI-powered photobooks, you can make wall art, magnets, prints and Instagram collage posters.

Powered by AI, handcrafted with love.
AI helps you get started. Next, add love with various layouts, crops, filters, text, fonts and themes.

Convert, Cross-sell, Up-sell
We baked in a powerful native shopping experience which puts you in complete control. From your dashboard, you can upsell, cross-sell, promote your products, run campaigns, and analyze your sales funnel. Payments are all native and in-app. Secure, fast, painless. Choose from leading payment solutions like Stripe, Klarna, Apple Pay, Google Pay and Paypal.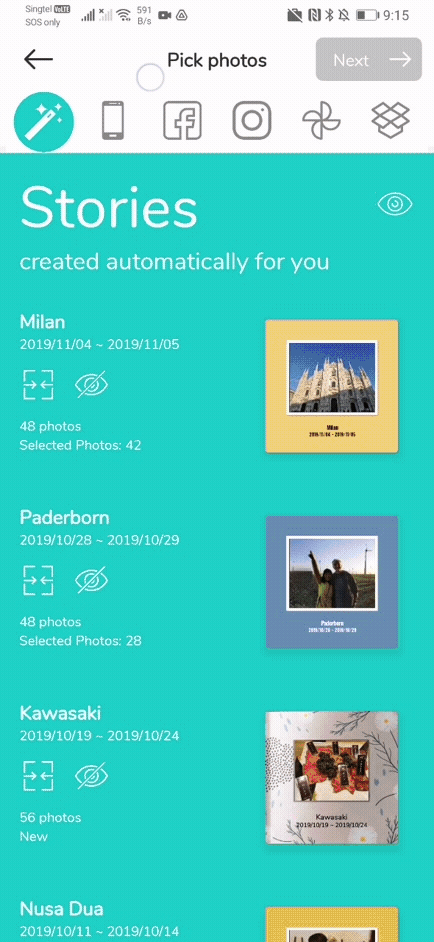 It's clear that book-printing is one attribute of this software. The main attribute, though, is story telling. You take a ton of photos, and you end up with a haystack. You run this software, and you end up with a story…I can't help but smile when I run this software because it tells a story, and it creates order from chaos.​
Some blur photos are better than other blurs; the same picture taken at night and portrait mode is still the same photo! Our AI curation engine is now even more human-like in removing duplicates and blur.
We also revamped the Layout Engine.  You will never see the same layout twice in a book, as every single layout are algorithmically factored in real-time depending on the size of the photo, area of interest, and subject matter.
It's fast; it's elegant. It's art!
Not only will it never chop off faces, but it also makes sure it does not crop off the main subject of your pictures like pets, buildings, flowers, food…you know what we're talking 'bout.
Get your store into Pockets

Want to be top-of-mind and always in your user's pockets?  Want to be right where the camera is?  
But you don't want to build nor maintain your own mobile app and mobile dev team?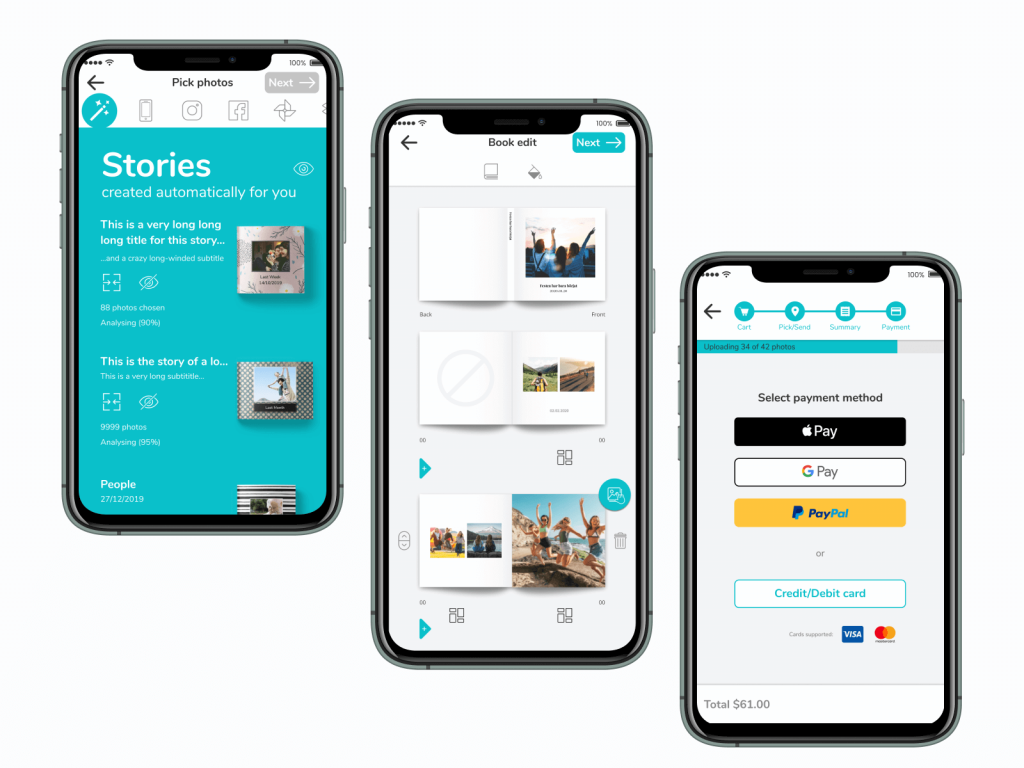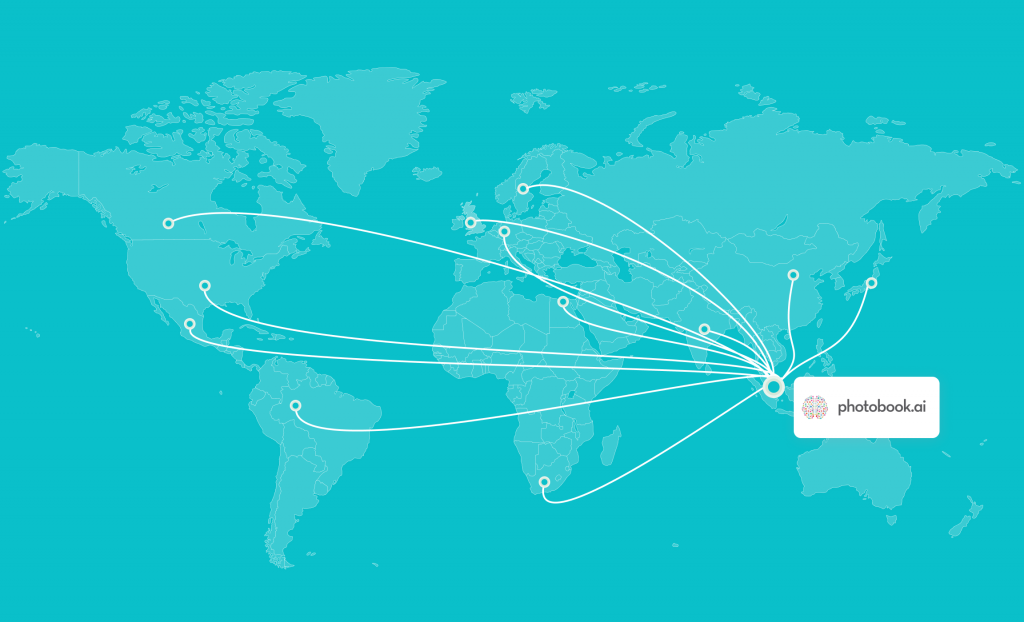 We can integrate your printer of choice to our platform or leverage our global network of fulfilment partners (we are integrated with over 30 hand-picked quality fulfilment facilities in over 20 countries across five continents).
We have also integrated retail store chains so you can offer click-n-collect to your users.
Start selling globally from day one!
We have re-designed V3 to be easily re-skinned, giving it a look and feel that matches the brand which your users already know and trust.
Pictures or Photos? Purchase or Order? Deliver or Send? We are even sensitive to your brand voice.
Any product you can think of

V3.0 allows you to offer your users a wide range of products; square, portrait and landscape photobooks, all kinds of photo prints, mugs, canvas, posters, phone cases, tote bags, and we even added Postcards and Greeting Cards!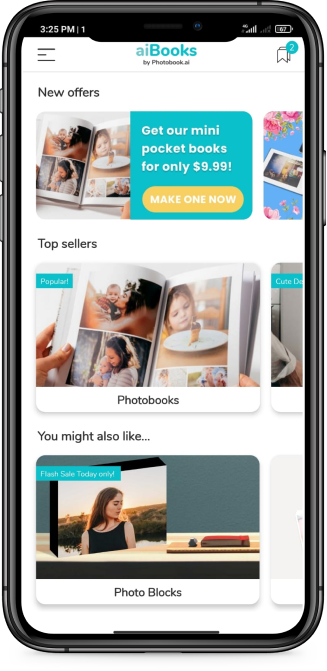 V3 is here and ready for white labelling
Our AI photobook-making app has been white-labelled by over 20 companies globally, including the UK, USA, Japan, Israel, Europe, China and Canada…  From Shekels' right to left books to Kanji, Alipay, and Kroners, we have been localized globally and globally localized.

Mobile is the fastest-growing channel in the photo personalization industry.  If you want your own pair of mobile apps before the 2021 peak season, get in touch before summer is up.
You thrive in a competitive world. We understand that. We stand ready to work with you through various business and engagement models. Many of our customers want an OEM mobile photobook app and want it yesterday.  Yet, some have ideas for their verticals but do not have the development muscle.  Others merely want to reduce the project abandonment rates on their sites.  
What do you need? Let's talk.